Shiatsu post-graduate course announcement:
Table Shiatsu with Jane Groombridge on Saturday 17th August, 10am – 5.30pm. £55. Please book in advance.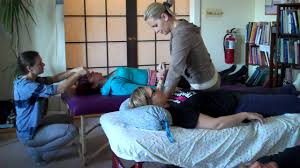 Now is the time of year to make that decision and book onto the one-year Shiatsu for Relaxation and Self-development course which starts in September. Attendance on a Shiatsu Introductory Day, weekend or evening class, or a Seated Shiatsu course plus a deposit of £140 is required.
If you would like to meet Tamsin Grainger, Course Director and either have a Shiatsu session or a chat (or both!), then please e-mail admin@tssed.org and arrange a time. Shiatsu sessions last 1 hour and if you are interested in booking onto the course the cost is only £40 (£10 off). Tamsin is happy to answer any questions you may have.