Post-graduate Shiatsu CPD 2020
Shiatsu and Children
The child innately inhabits her whole self, and if she is allowed to move freely, she will externally express what is going on inside, giving us clues to her healing process.
with Tamsin Grainger
Hosted by Panyiota Giannino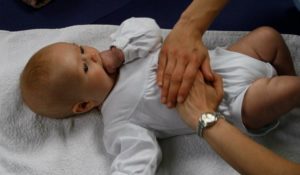 21 – 22 March 2020 Athens, Greece
Autumn Leaves Fall
Using ritual and mourning customs from around the world, this workshop will invite you to connect with grief.
with Tamsin Grainger
Hosted by European Shiatsu Congress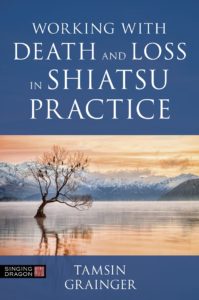 4 – 6 September 2020 Amsterdam, Holland
Shiatsu and Seiki
With Tamsin Grainger and Catherine Dompas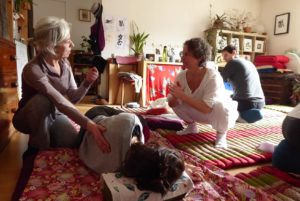 4 -5 April 2020 Montpelier, France
Tamsin +44 7821 264 882 shiatsu@ryoho.co.uk
Tutorials
To hone your Shiatsu skills, to get some new ideas, or to reconnect with your touch. With Tamsin Grainger and Cynthia Shuken. In the past, graduates have booked sessions for recapping techniques and meridians, for studying neck pain, and working with a client with MS. Sometimes practitioners are feeling stuck and needing to talk through ways to move forwards. The aim is to provide a safe environment where you can honestly explore what is happening in your practice and feel supported. The cost depends on whether the tutorial is taken individually or is shared. Supervision is also available through The Shiatsu School Edinburgh and we can send you a list of other supervisors in the area. Sessions can take place over skype.