Shiatsu Awareness Month – Charity Event:
 The Shiatsu School Edinburgh are raising money for young people with depression.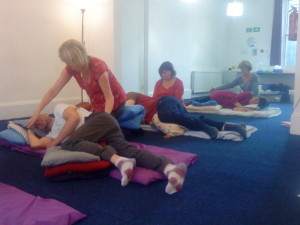 On Saturday 6th September we are offering Shiatsu sessions for £20 (1 hour) at Get Down Dog, 62 Newhaven Road, Edinburgh. Choose a time between 9am and 8pm and book yourself in for a relaxing acupressure massage (you do not take your clothes off for Shiatsu).
All donations will go into a fund which young people will be able to apply to for funding if they are suffering from depression
To book-
e: admin@tssed.org
Facebook: https://www.facebook.com/theshiatsuschooledinburgh
Phone: 0131 555 1875 / 07821 264 882
We are also on Twitter @ShiatsuSchoolEd
http://www.theguardian.com/society/2009/jan/05/mental-health-depression-young
Pop-Up Festival Chi Gung Classes:
In these classes you will learn short, gentle, and easy-to-learn standing and sitting exercises that are known for deepening the breathing, relaxing the joints and calming a busy mind.
Come to the grassy Meadows (in the area more or less between the tennis courts and the kids playground at the east end of N Meadows Walk) if it is fine. There will be an alternative meeting place if it is not! https://www.google.com/maps/place/The+Meadows/@55.9410582,-3.1868628,17z/data=!4m2!3m1!1s0x0:0xcd3a5a2dac2b2289
12noon – 1pm   £5   Open to beginners and those with more experience.
With Tamsin Grainger.
'The strongest evidence for the use of internal Qi gong is as an adjunct therapy for the treatment of hypertension, and less strong but fair evidence for the use in the management of anxiety associated with pain.'
Scientific studies have also resolved that arthritis sufferers benefit greatly from Chi Gung (also known as Qi Gong, qigong or Chi Kung).
http://naturalmedicinejournal.com/journal/2010-05/evidence-based-review-qi-gong-natural-standard-research-collaboration