Holistic Health and Massage Weekend retreats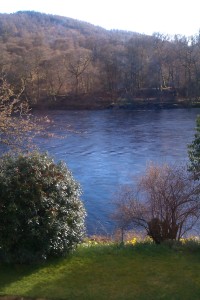 Retreat from everyday life and join us for one or more seasonal weekends in the beautiful Perthshire countryside with delicious food and inspiring workshops, walks, mindfulness and massage.
Holistic Health in Everyday Life 30 October – 1 November 2015
Taking control of my own health 15 – 17 January 2016
Complementary Health and Research 15 – 17 April 2016
Touch 17 – 19 June 2016
New  modular One Year Holistic Health and Acupressure Massage Course
(Stage 1 Shiatsu Practitioner)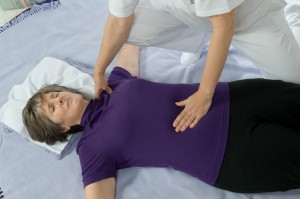 Open and flexible, for beginners and those with medical or other complementary health experience. A range of residential weekends (Dunkeld, Perthshire); one day, evening and on-line classes; lectures. Taken together as 150 hours with a final assessment weekend, this year leads to a certificate to practice. Taken in part, you will learn to give stress- and pain-reducing Shiatsu in a range of positions to family and friends. Read more…
Seated Shiatsu

Seated Shiatsu is a versatile way to give massage in public places – no need for the receiver to undress, just set up your stool and tempt those passers-by.
A 7-day course for those with no previous experience of Shiatsu:  31 July – 2 August, 4 – 6 September, Assessment day 3 October 2015.
A 4-day course for those with minimum one year's experience of Shiatsu: 4 – 6 September, Assessment day3 October 2015.
Shiatsu Introductory Days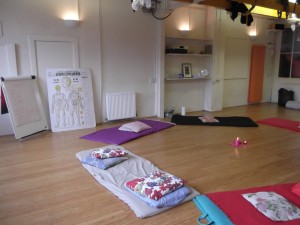 Thursday 25th June; Saturday 29 August 2015;
Our Introductory Workshops are a fantastic opportunity to learn Shiatsu massage skills to benefit yourself, family and friends.
The course will cover:
Do-In self Shiatsu techniques to develop your energy
Back Shiatsu or other routine on another person
First aid acupressure points for various symptoms
Questions and discussion
Celebrate Spring 2016 with The Shiatsu School Edinburgh at our annual retreat by the beautiful River Tay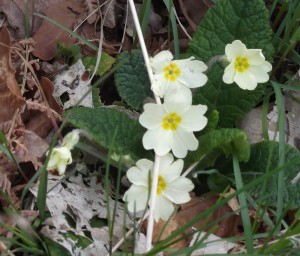 19-23 March 2016
Consolidation and inspiration for Shiatsu students and stimulating CPD for graduates. For full timetable, contact admin@tssed.