Year One Shiatsu course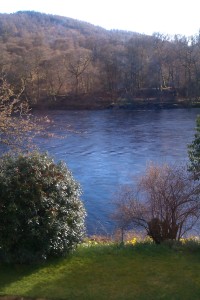 Here is the information about the first year of Shiatsu Training.
Please scroll down for practice class information.
This inspiring course consists of monthly weekends allowing a flexible timetable for participants (see below for dates)
The 'Shiatsu for Relaxation' course enables students to practice Shiatsu on family and friends. This can be an enjoyable stand-alone year for fun and self-development; as well as the first of the 3-year practitioner training programme.
Care is taken to allow for a range of learning methods, a balance of practical and theoretical study, and understanding for those who have work and family commitments.
Please do contact us on admin@tssed.org if you have any questions.
A certificate is awarded on completion. If you are keen to become a practitioner, there will be a further 2 years of part-time training. The 3 years do not have to be taken consecutively.
A mid-year tutorial is part of the course to enable progress feedback. End-of-year assessments (practical and theoretical) are an additional option for those who want to continue to year 2.
The Shiatsu School Edinburgh (TSSED) is fully ratified. All teachers are MRSS (Member of the professional Register of the Shiatsu Society) practitioners and some are also teachers recognised by the Shiatsu Society (UK) designated 'T'.
Class assistants are graduates of TSSED or other recognised Shiatsu Schools.
Curriculum:
A full range of basic Shiatsu techniques, treating the whole body in four positions: prone, supine, sitting and side positions.
Exercises for developing sensitivity to both the giver's and the receiver's energy (Ki).
The Four Forms of Oriental Diagnosis.
Chinese Five Element Theory as applied to diagnosis and (energy meridian) bodywork.
The philosophy of Yin and Yang and its application to daily life, Oriental diagnosis and medicine.
An introduction to TCM (Traditional Chinese Medicine) theory related to Shiatsu.
The location of the 12 classical acupuncture/acupressure meridians and their physical and psychological functions.
The location and uses of the major acupuncture/acupressure points.
Basic anatomy and pathology: muscles, skeletal system, back pain, stress, insomnia, coughs and colds, mental health issues and more.
How to work holistically, considering the receiver's mind and emotions as well as their body.
Self-Shiatsu exercises and methods of supporting and enhancing the practitioner's own energy and personal development: meditation, chi gung and Japanese stretching exercises.
Communication and Listening skills.
Venue for all 2018 classes Southside Centre, 86 Causewayside, Edinburgh, EH9 1PY.
All classes start at 10am and end at 5pm.
Dates:
1
Oct 2017 (Gabi)
2
Nov 2017 (Gabi, Tamsin)
3
Dec 16/17 2017 (Gabi,Cynthia)
4
January 13 (Gabi) / 14 (Tamsin) 2018
5
Saturday 3 Feb  (Gabi)

Saturday 24 Feb (Tamsin)

6
10 (Gabi) / 11 (Cynthia) March
7
 Sat 31 March (Gabi)

Saturday 14 April (Gabi)

8
5 (Gabi) / 6 (Tamsin) May

9
2 (Gabi) / 3 (Cynthia) June
10
7/8 July
Practice classes: The next Practice Class will be on 19th January 2018 5.30pm-7.30pm at Lothian Road,  Edinburgh. All levels welcome. Please bring  futon or mat, cushion and blanket if possible (if not, come anyway!). A chance to meet other Shiatsu people and receive some lovely treatment.
Cost and payment
£140 for an individual weekend or £130 if you are undertaking the whole year 1 training. Payments to be made by direct debit.
To make an application, please send us an email stating your name, address, phone number and email. Also any previous and relevant experience you might have (this is a course for beginners) and stating why you are interested in learning Shiatsu.
You are on your way to discovering an exciting form of healing energy bodywork!