The Shiatsu School Edinburgh provides high quality teaching for those who want to learn Shiatsu.
The School classes are held at the Southside Centre, Edinburgh. The School is fully ratified by The Shiatsu Society (UK). Its teachers are members of the professional register of the Complementary and Natural Healthcare Council (CNHC).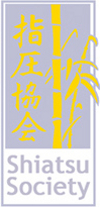 The Shiatsu School Edinburgh staff have been teaching Shiatsu for many years now and have trained over 75 practitioners. All instructors are fully trained Shiatsu practitioners, and the core teachers have recognised teaching qualifications.
Becoming a fully qualified Shiatsu therapist takes 3 years of part-time training. This is an in-depth preparation for therapy work that equips the student with practical knowledge of meridians and points, Oriental medicine theory, diagnostic skills, and the ability to manage the wide range of symptoms and conditions that clients seek support for.
Year 1, Holistic Health and Acupressure Massage Course is the first year of the full practitioner training and also a stand-alone year for those who are interested in learning Shiatsu for family and friends only. You will get a certificate at the end, but will not be qualified as a professional Shiatsu practitioner.
Year 2 Japanese Bodywork Diploma, is the second year of the full practitioner training, and you can also do this year for self development if you have already completed year 1.
Year 3 Shiatsu Practitioner training is the final year of the practitioner training and although it is still part-time, with courses held mostly at weekends, it is an intensive year designed to prepare the student for professional practice.
Shiatsu student clinic days are a great opportunity to have a Shiatsu session with a year 2 or year 3 student at very reasonable prices.
---
Shorter Shiatsu courses
It is remarkably quick to learn basic Shiatsu techniques to help your family and friends with their everyday aches and pains. Try an Introductory Day, ideal for couples and friends to learn together to relieve stress and tension for family and friends.
Shiatsu is a creative pursuit where you learn new skills that increase co-ordination, involve mind-mapping, and reverse many assumptions about the power to influence your own health. It involves lessons in breathing, sitting up straight and meditating, and these are all ways to increase brain power! Who doesn't want that?
Try out a series of Shiatsu evening classes (email admin@tssed.org for details) following the classic adult evening class leisure format.
We occassionally offer a Seated Shiatsu 7-day course allowing you to set up your own flexible practice in offices or at Health Fairs and earn a self-employed income.
There's a self-development and inspiring Holistic Health and Acupressure Massage Course benefiting your family and friends.
Japanese Bodywork Diploma – the second year (part-time) of the full 3 years practitioner training and a further opportunity for in-depth self-development.
Shiatsu Practitioner training adhering to The Shiatsu Society Core Curriculum which states that a minimum of 500 hours over 3 years gives you a full and life-changing new career.
---
SHIATSU FOR PRACTITIONERS AND GRADUATES
We offer a wide range of services for Shiatsu practitioners and graduates: courses, a library, supervision, advice, Graduate provision and support.
CPD Courses for Shiatsu Practitioners and Graduates
Supervision for Shiatsu Practitioners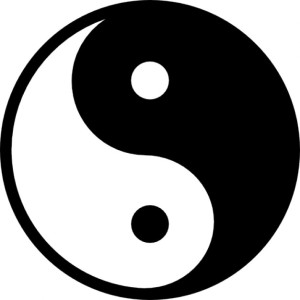 For more information email admin@tssed.org